MEMBERSHIPS & ASSOCIATIONS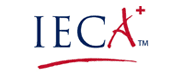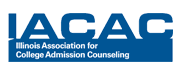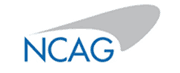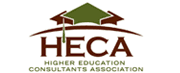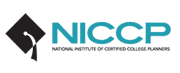 (Micheal McKinnon)
The Independent Educational Consultants Association (IECA) is a national association of consultants not only colleges and universities, but also boarding schools, day schools, alternative schools and families with individual needs. It has developed a strict set of ethical guidelines that govern the actions of consultants in their relationships with students and families, schools and colleges, and with colleagues. These include a responsibility to understand each student's special strengths, values and needs while striving to includes all family members in the educational planning process. All IECA members subscribe to these Principals of Good Practice and all IECA members are required to annually sign and follow the principals as part of their Association membership in good standing.
(Micheal McKinnon)
The National Association for College Admission Counseling (NACAC)and its members adhere to the principals of good practice and are dedicated to the pursuit of higher education in the belief in the dignity, worth and the potential of each and every student with the goal of enabling each and every student to successfully access higher education through post-secondary counseling with regard to the application and admissions process as well as the management of post-secondary education related financial aid.
(Micheal McKinnon, John Volk)
The National Institute of Certified College Planners was founded to adopt a code of ethics along with principles and rules to all persons who have been certified to use the CCPS (Certified College Planning Specialist) certification. The code of ethics guides CCPS designees and NICCP members in performance of professional responsibilities. In addition, the NICCP requires 24 hours of continuing education each year to maintain certification, and provides these means through weekly educational opportunities. All members adhere to a strict code of confidentiality with regard to client information to create a trust of confidence between the CCPS designee and the client.
(Micheal McKinnon)
The National College Advocacy Group (NCAG)is a not-for-profit organization responding to the myriad of academic, financial and other challenges facing college-bound students and their families. NCAG and its members advocate on behalf of all college-bound families with public, private and governmental institutions at the individual, local, state and national levels. NCAG collects and disseminates information needed in order to make informed decisions on all areas related to higher education.
(Micheal McKinnon, John Volk)
The Higher Education Consultants Association (HECA) is dedicated to advancing professionalism in the field of college admissions consulting. Members agree to abide by the standards of good practice established by the National Association for College Admissions Counseling (NACAC) for professionals assisting students with the college admissions process. In addition, HECA members must abide by HECA's own Ethics and Standards, which are based on four values: Sound Advice, Integrity, Respect and Confidentiality.
(Micheal McKinnon)
The Illinois Association for College Admission Counseling (IACAC) is an organization of counseling professionals dedicated to serving students as they explore options and make choices about pursuing post-secondary education. IACAC members include both high school and independent counselors, college and university admissions and financial aid officers, active retirees, and students or related professionals who are concerned about the future of education in the State of Illinois and in the nation. IACAC is committed to maintaining high standards which foster ethical and social responsibility among those involved in the process of transitioning from high school to post-secondary education.
THE FIRST STEP BEGINS WITH AN EMAIL OR PHONE CALL (630-971-2300)
Monday 10:00AM – 8:00PM
Tuesday 10:00AM – 8:00PM
Wednesday 10:00AM – 8:00PM
Thursday 11:00AM – 9:00PM
Friday 10:00AM – 5:00PM
Saturday 8:00AM – 4:00PM
Sunday CLOSED
 Sunday by appointment only.