It's here! Graduation (and gift) season 2016.
Sure, you can give the most popular and common gift: cash. And, welcome as currency always is, with a little thought, there are many equally valuable and appreciated tokens of your well wishes.
We've compiled five sure winners for the incoming college class of 2020.
1. Topping the list of dorm room essentials is Gentle-Reminder Pillows. They come in both girl & guy-friendly colors. Plus they're the next-best-thing to a warm hug when homesickness strikes right around Thanksgiving next fall.
2. Since coffee is the official drink of colleges everywhere, what better gift than a mug in school colors?
Or even better, add another "gentle reminder" (in school colors, if possible) in case that pillow gets buried under mounds of laundry.
3. Since a college student may not be able to pony up cash daily for a boutique drink, why not give a gift that will keep that mug filled? Keurig makes a variety of single-serving coffee makers which are perfect for dorms and apartments. Plus you can add a school-specific decal. Boom!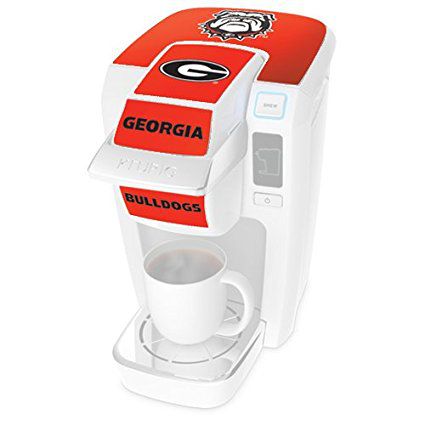 4. On the college student list, right after Caffeinated Drinks comes Food. What's better for tailgating or an apartment balcony than a small, portable grill?!? (Remember to include grill tools!)
5. And finally, you can give the new grad exactly what they need (even if they don't know it just yet): loving and wise counsel. Here are three dorm room essentials:
Now that we think about it, that last book may be the most essential thing on this list. After all, once the new co-ed does their laundry, they'll rediscover their special pillow and remember to "Call Mom," making this book a gift that keeps on giving!